OMTEC Sponsorship Opportunities
Align your brand with OMTEC's purposeful, trusted education curriculum and its internationally recognized commitment to the advancement of orthopaedics. These carefully constructed sponsorships are aimed at increasing quality traffic to your booth, building brand equity and generating awareness of your company's core competencies.
All sponsors benefit from the following:
OMTEC Sponsorships and Prices
PLATINUM | $18,995 | 3 available
Breakfast Keynote Address
Assert your company as the exclusive supporter of pertinent content and a generous hot meal. The luxuriously-set banquet room will display your company logo boldly on the opening slides and through a lighted display on the wall. We'll recognize your company in the opening remarks and provide you the opportunity to address the audience. You'll also receive robust branding in the post-event video.
Tech Center
A custom-built, high-traffic educational area with seating for 70+ right on the exhibit floor. Your company will be displayed as the exclusive sponsor through naming rights for the space. Your company logo will be displayed on floor stickers leading to the Tech Center, on opening and interim slides and on onsite signage that lists the schedule for that room, as well as on custom printed notepaper. Your company will also receive robust branding on select post-event, on-demand tech center videos.
Exhibit Floor Open House and Happy Hour
Two hours on Wednesday evening are reserved for all attendees to mingle and network over refreshments and appetizers. Your company brand will be prominently displayed as the exclusive sponsor.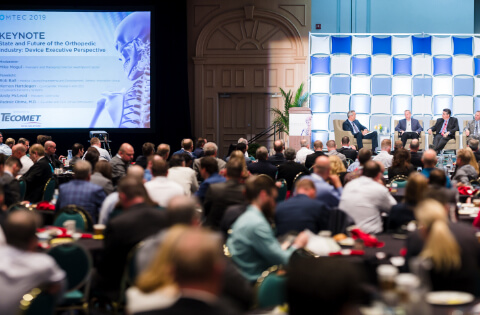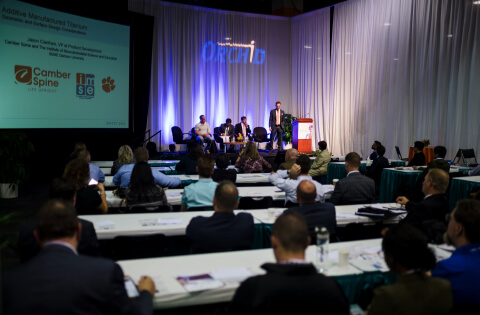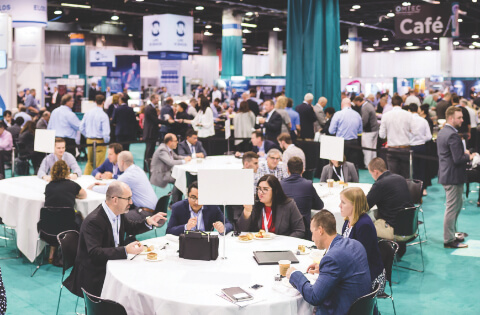 GOLD | $14,995 | 4 available
Education Rooms
More than a dozen sessions take place off the exhibit floor in two session rooms. Your company logo will be prominently displayed in those rooms throughout the duration of the conference through opening and interim slides, custom printed notepaper, and on onsite signage that lists the schedule for those rooms. Two 6' tables will be placed at the entrance for you to display company marketing materials.
Conference Bags
Nylon portfolios bearing your company logo are provided to OMTEC's attendees at check-in.
Welcome Reception Sponsor
Greet attendees as they walk through the door and provide them each with custom-printed drink tickets bearing your company logo. The Welcome Reception is held on Tuesday evening before the exhibit floor opens.
Pancake Breakfast
OMTEC kicks off Thursday morning with a hot pancake breakfast in the Exhibit Hall Cafe. Your company will be displayed as the exclusive sponsor through onsite signage, branded napkins and table tents bearing your company's logo and description.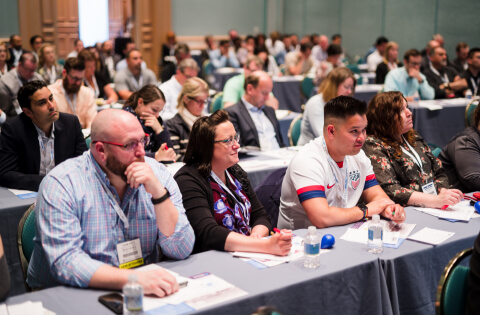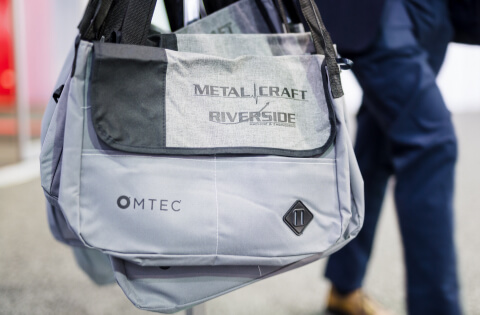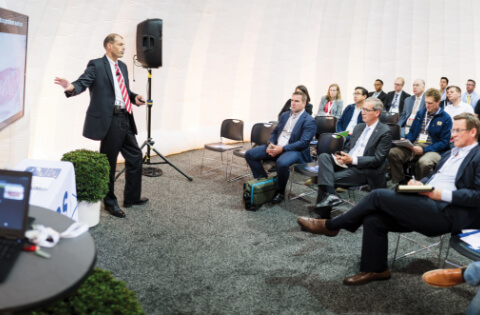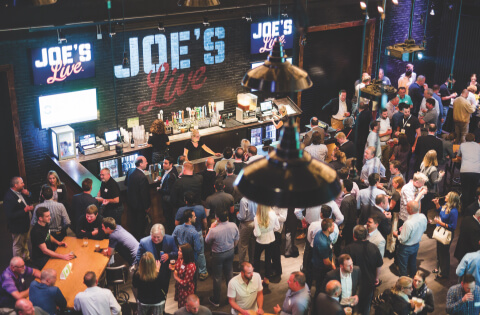 SILVER | $7,995 | 7 available
Refreshment Breaks (3 available)
Choose one of three available breaks during which refreshments or snacks bearing your company's logo are served at or near your booth.
Coffee/Tea Station (2 available)
Access to coffee and tea is a popular request among attendees. Company-branded java jackets and a branded serving schedule will provide additional exposure for your company throughout the event.
Lanyards
All OMTEC badges will be clipped to logo-branded lanyards that we provide.
Session Rooms Lounge
Support education goers by sponsoring a seating and charging space around the corner from session rooms. Your brand will be prominently displayed as sponsor.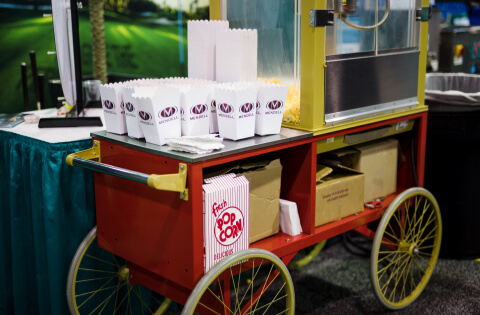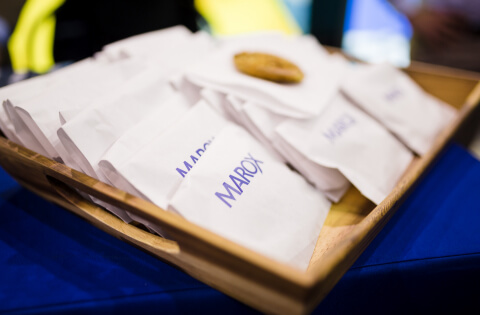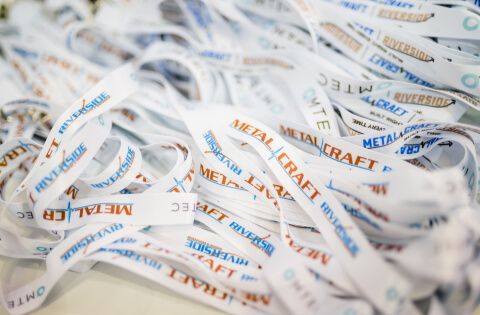 BRONZE | $5,995 | 4 available
Water Stations (2 available)
Hundreds of individual water bottles will be branded with your company's logo and available to attendees throughout the event.
Directional Signs
Six of OMTEC's directional signs will bear your company's logo and booth number and will be placed in various high-traffic walkways that lead to Hall G in the Donald E. Stephens Convention Center.
Charging Station
This custom opportunity will provide visibility of your brand to all event attendees. It also allows a space to gather and network while attendees are charging their devices.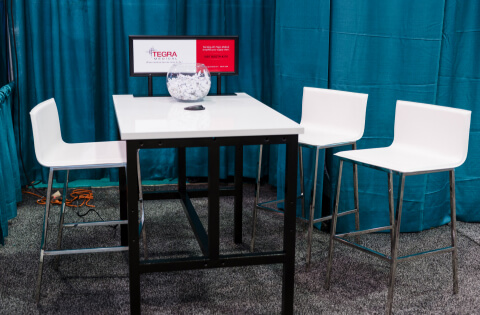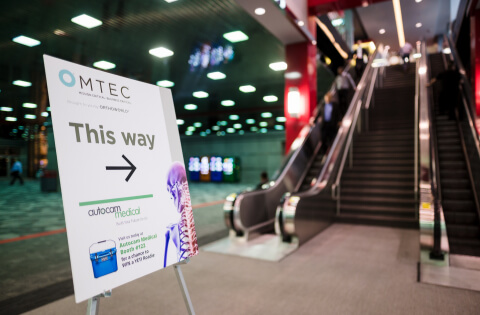 Complete the form below to express your interest in becoming a sponsor—we'll respond in 2 business days or less—usually it's less! Would talking to someone be more helpful? Call us at 440.543.2101.

OMTEC Advertising / Sponsorship Form
No matter your station in the orthopedic commercialization chain — engineer, executive, buyer, surgeon, investor, inventor, manufacturer — OMTEC is your resource.