OMTEC Receptions and Networking Events
OMTEC's participants are performance-focused and "get-the-right-things-done"-minded professionals, so you can be confident that sharing a meal, a laugh or a moment with any attendee at one of the following events is likely to advance your directive, whatever it might be.
5:30 pm - 7:00 pm | Tuesday | Joe's Live Rosemont
This popular event begins after the day's education has concluded and most exhibitors are done setting up their booths. Connect with peers, partners and friends over light fare and drinks. Joe's Live Rosemont is within walking distance of the hotels and convention center.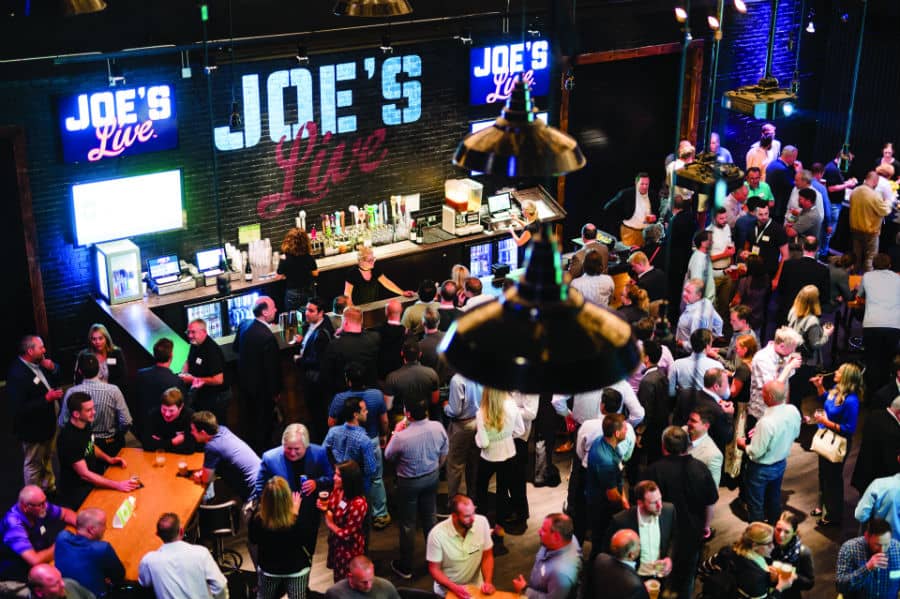 12:00 pm - 2:00 pm | Wednesday | Exhibit Hall and Cafe
These two hours are yours to use as you wish. We recommend visiting the Exhibit Hall to identify your next new partner. Or, attend one of the In-Booth Presentations. Don't forget to recharge with light lunch fare and drinks from the Exhibit Hall Cafe — it's sure to be extra special this year because we're highlighting Lincotek's 50-year anniversary!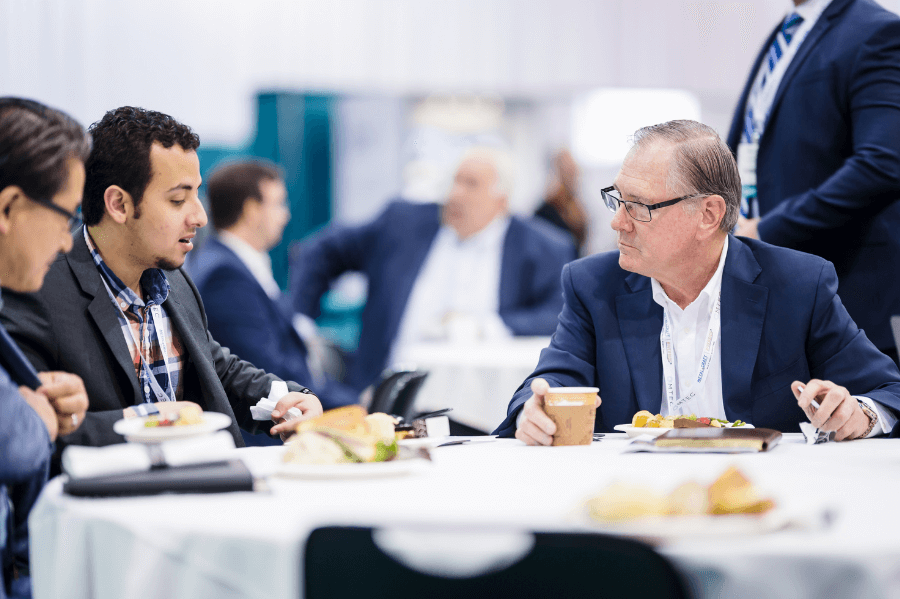 Exhibit Floor Open House and Happy Hour
4:00 pm - 6:00 pm | Wednesday | Exhibit Floor
These two hours are solely dedicated to mingling and networking with all of OMTEC's participants…with a special focus on the ~160 exhibitors. Delicious appetizers and drinks will be served — this popular gathering is not to be missed!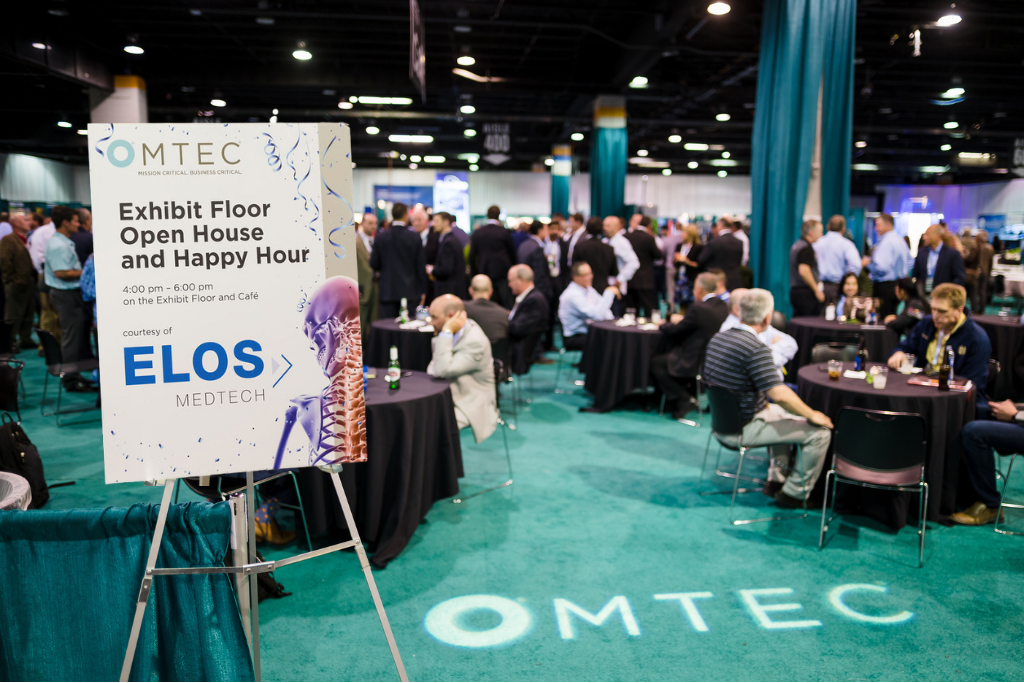 8:00 am - 9:00 am | Thursday | Exhibit Hall Cafe
Kick off Day 2 of OMTEC with a hot pancake breakfast in the Exhibit Hall Cafe. Catch up with friends, meet new partners or schedule your business meetings.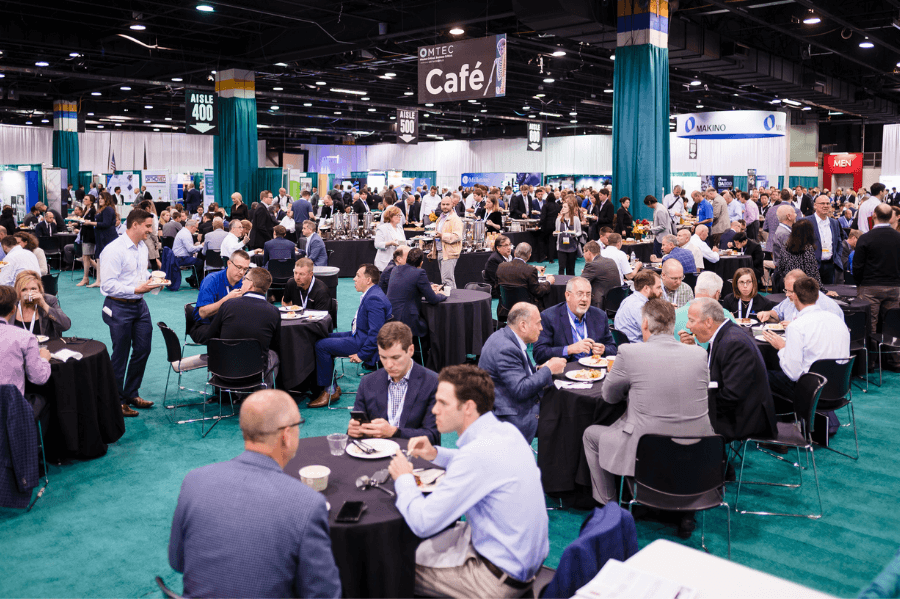 12:30 pm - 2:00 pm | Thursday | Exhibit Hall Floor
Everyone is invited to solidify their connections and make a few new ones at this spirited conference finale! Visit that booth you've been meaning to get to, track down that presenter to ask those pressing questions or share some laughs with friends and partners. The last round of raffle prizes will be announced—you don't want to miss it! We'll supply delicious food and drinks. What's not to love?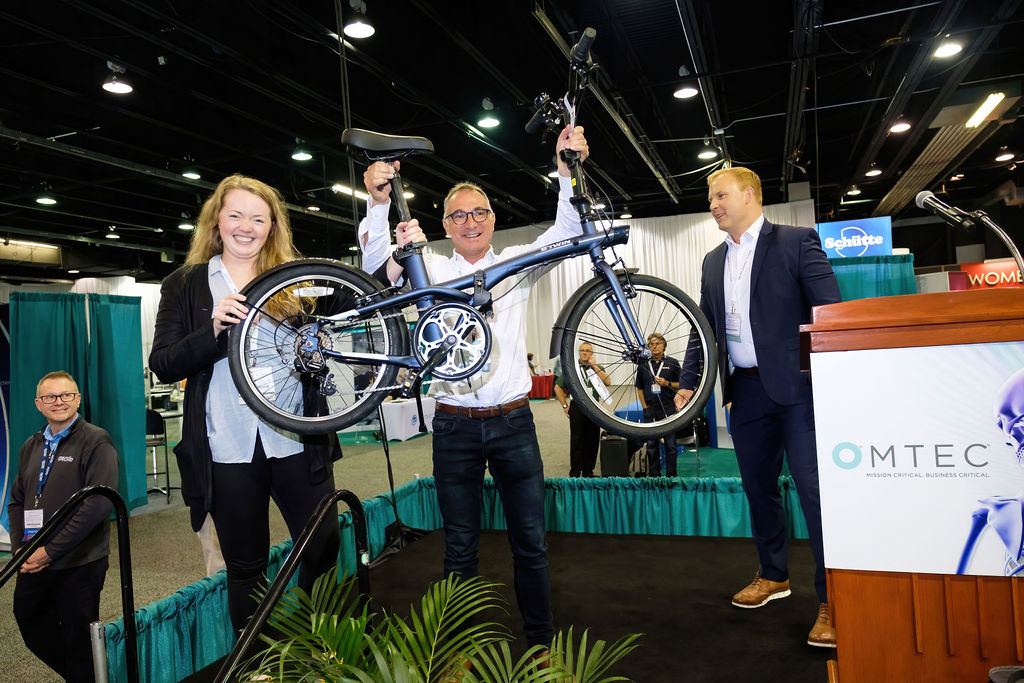 No matter your station in the orthopedic commercialization chain — engineer, executive, buyer, surgeon, investor, inventor, manufacturer — OMTEC is your resource.